Our First Family Holiday
Im Aaron and thanks for stopping by. Last year between me and my wife we decided that this summers was going to be our first family holiday abroad. Theres me, my wife Natalie, our oldest daughter Ella who is 4 and our youngest daughter Zara, who is 2.
Croatia!
After spending ages scrolling through travel websites we finally decided to head to Croatia. We found it by mistake to be honest. We have never been there or know anyone who has. I knew where it was on a map, I knew Game of Thrones was filmed there and I know some of their footballers, but apart from that it was a complete mystery.
The thing is though…I'm not sure why!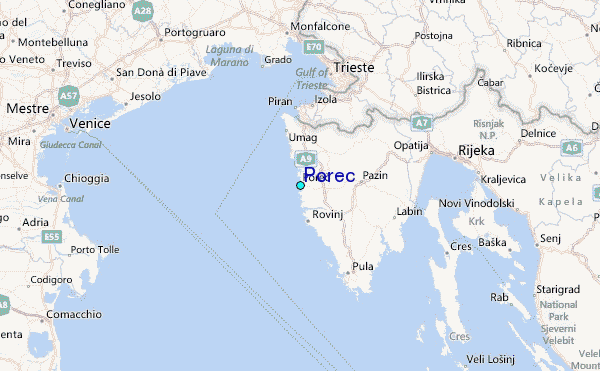 Its a two hour flight time from Leeds Bradford Airport into Pula Airport and then a very comfortable 50 minutes on the coach to Porec.
Porec is situated on the Istrian peninsula, in northen Croatia. Its roughly a 1 hour drive to the boarder and a 2 1/2 hour ferry ride to the magical city of Venice.
The temperature during August when we were there was between 28-31, but it never felt uncomfortable.
Porec is a costal town dating back to Roman times. It has Italian influences throughout the town in its architecture and even better…its amazing ice cream!
Travelling With Children
This has been one of my biggest put offs about holidaying abroad while my children are young. The thought of been delayed in an airport with two small children that can turn into the devils helpers at any given moment gives me nightmares.
We thought long and hard about how we can this whole part of the holiday more enjoyable.
Here are a few of my tips for travelling with children
Flight length – I know I have already touched on this but it was a major point in us picking Croatia for our first family holiday. From our home we basically set up a zone with areas we would travel to. 2 1/2 hours was our limit so we only looked at holiday destinations in this zone. DO NOT LEAVE THE ZONE!

Flight times – This is a huge point. Our flight was 8am. Perfect, our kids are normally up at 7ish and both of them usually have a full night sleep. The problem with this though was we need to be at the airport for 6 which would mean we would need to leave home for 4:30 so would need to be up at 3:30ish. We decided to stay in a local hotel the night before, which would mean we could leave the car there all week. We didnt need to be up until 5:30am so the kids were a lot less tiered than they would of been.

Food/Drink – Make them eat. We had breakfast in the airport. We tried to get as much food down them as possible. The last thing you want is a hungry tiered 2 year old screaming because they want feeding on an enclosed tube hurtling through the sky!

Snacks – buy snacks, not ones with sugar though. Do not pump sugar into your children before you get on that plane. It will not end well

Entertainment – For Christmas we bought Ella a Amazon Kindle for children. This was an absolute godsend to keep the kids quite. Peppa pig and Ben and Holly at our finger tips. The best thing about these is you don't need an internet connection to watch the programs. Download them at home a view when needed. So we didn't disturb anyone else around us we also had connecting headphones for each of them.

We also packed with us some small toys, colouring books and their favourite teddies each.

Clothes – Like everyone else we dressed them in loose fitting clothes so they could keep cool. It helps keep the stress levels down for everyone.

Make it a game – from the moment we arrived at the airport we just made the whole day a game. From eating out, spotting the aeroplanes to buying one or two treats in duty free.
It all sounds very simple….and it is, but it can easily be brushed over when planning a trip away.
Croatia…..Whats it like?
I love Croatia! A lot!
I didn't know anything about the place, it seems to have just popped up all of a sudden. I guess one of the winners from all the troubles from around the Mediterranean at the moment.
Someone said to me before we headed out there that the locals love their coastline and unlike in UK they have done something with it. I know the climates are a little different, but I could see where she was coming from when we got there.
The only way i have been able to describe the stretch of coastline where we were was its like the Lake District, except swap the lakes for the sea. Theres huge pines and grass filled banks that line the coast line and instead of long sandy beaches theres rocky coves with shallow pools. The best part for me though was the locals have shaped their surroundings to suit them.
Steps, ladders, diving boards and slides all have a place along this majestic coast line. In the shade of the trees local families spend their weekends in each others company enjoying the sea and good food. I loved seeing this, it makes you feel comfortable and relaxed, especially when you have young children with you.
Porec
I instantly fell in love with the small town. The narrow streets offered welcome shade and a hint of mystery. You never knew what you were going to find around the corner, a local bakery, a shop offering handmade crafts or one of the many ice cream shops offering some of the finest ice cream I have ever tasted….and its cheap!
Thanks for reading. If you are thinking about going to Croatia, do it. The people are great and the country is stunning. We cant wait to book again. Take a look at a few of my favourite photos I got on our travels.